It should go without saying that temperature and relative humidity levels are key factors in any growing environment. The ability to control both is why the most consistently high quality, high yield plants are grown indoors.  Creating the ideal environment for every stage of the growth process requires knowledge, experience and specialized equipment designed for the type, size and location of the cultivation facility.
Selecting climate control equipment to optimize your operation involves a careful consideration of a wide array of factors including your budget, facility type and size, lighting, and location.  You also need to be aware of power requirements, installation, maintenance issues and service. The team at Cultivation Warehouse will help you choose the most appropriate climate control equipment for your operation.
When it comes to humidity control we often look to Wisconsin based Anden for the most appropriate solutions.  For over 80 years Anden has been manufacturing commercial-grade environmental controls built for cultivation and proven to perform in extreme conditions.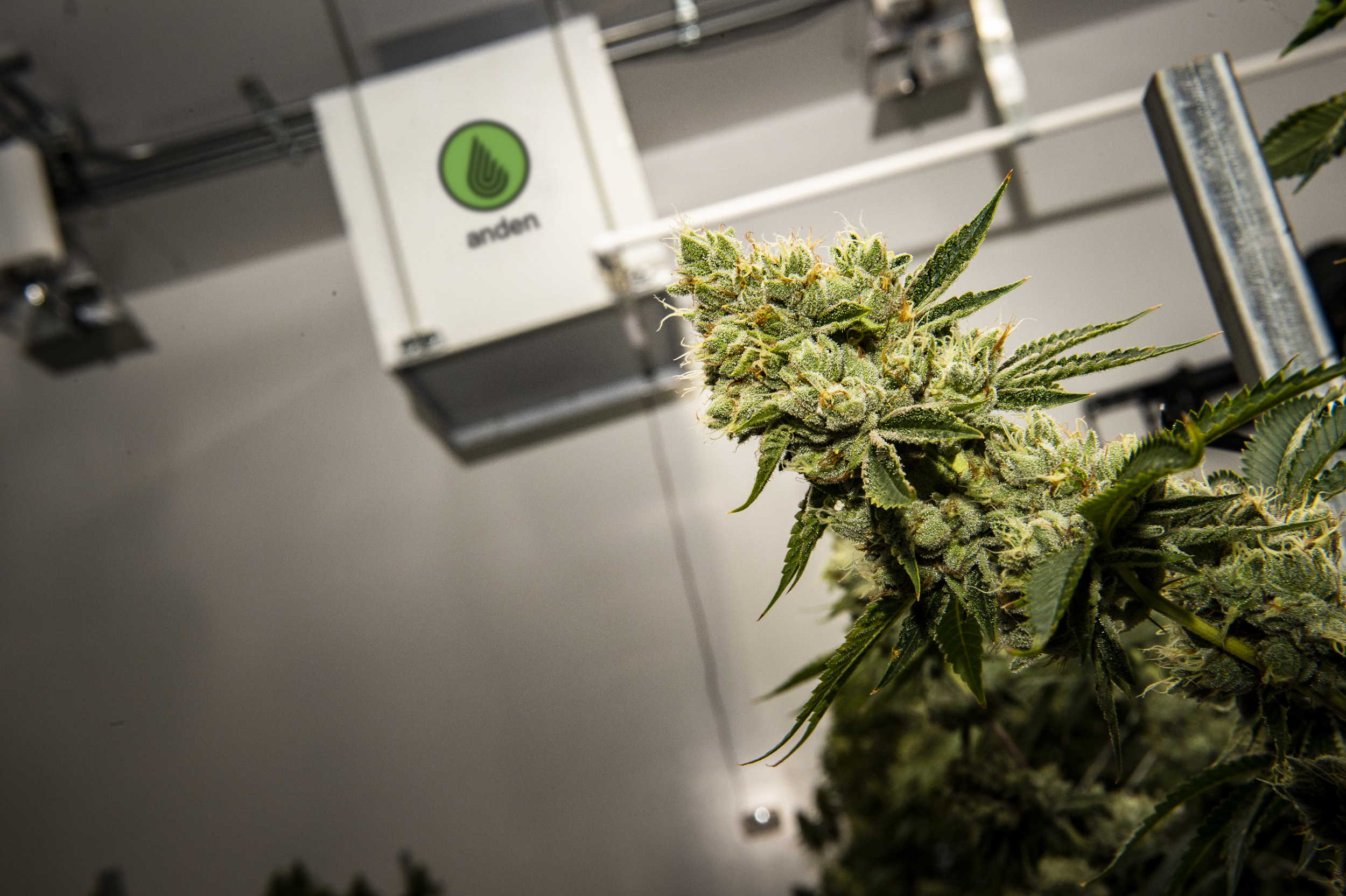 Anden manufactures a complete lineup of grow-optimized dehumidifiers at capacities up to 710 pints per day as well as steam humidifiers at capacities up to 1,200 pints per day, Anden has an environmental control solutions for any size facility to achieve desired humidity balance and maximum growth potential. From design and delivery to installation, setup, and  service, the Anden team is committed to helping the cultivator every step of the way. 
Randy Lenz, Anden's Senior Applications Engineer had this to say about their tight knit team:
"We are always innovating and fighting to be the best and we want the same for our cultivators. So, we're working to optimize your grow spaces and introduce you to better technology, unparalleled humidity control solutions, and more. It's what makes us industry leaders, and helps you continue producing the high-quality product our industry needs and deserves.
"We have very diverse backgrounds: we are made up of personal growers with many years of experience as well as folks like me that have extensive backgrounds in the HVAC industry. 
As an Applications Engineer, I understand what it takes to get indoor climate where it needs to be. When we size a grow for dehumidification, we look at everything from the size of the room, the number of plants, water feed, lighting type, and HVAC type/tonnage to desired growing temperature and relative humidity to closely dial it in. We also work with you on the proper placement of the dehumidifiers in the room. With all the things in the room like the HVAC system, fans, and lights, it can be hard for you to know where the best placement is. Whenever possible I like to visit grows to discuss dehumidification needs such as where to install them, proper use, and maintenance.
Working hand-in-hand with cultivators and the team at Cultivation Warehouse is invaluable to continue expanding our knowledge base and to make sure we are designing and producing products that fit!"